Monkey's, Dog's to an Ostrich, introducing the next style icon for your sideboard
Do you go with colour or character! Abigail Ahern's collection of lamps at Debenhams is an eclectic mix of animals, colour, texture, function and wow do they make a statement. There is surely a colour and animal for everyone with their soft velvet textured bodies, the kitsch lampshades with detail trimming, what isn't there not to love. Just imagine the excitement of waiting for the sun to go down to switch on your lamp, watching the warm glow of colour through the shade reflecting down onto the velvet and watching your lamp come to life…..lamps can have personality.
Debenhams was not my introduction to Abigail Ahern it was this photo above that got my attention. How fab do these guys look with their diddy lampshades as hats. This was indeed the inspiration behind the designs at Debenhams. You never know, you could be looking at antiques of the future, whether it be the original lamp to the one on the high street, courtesy of Debenhams.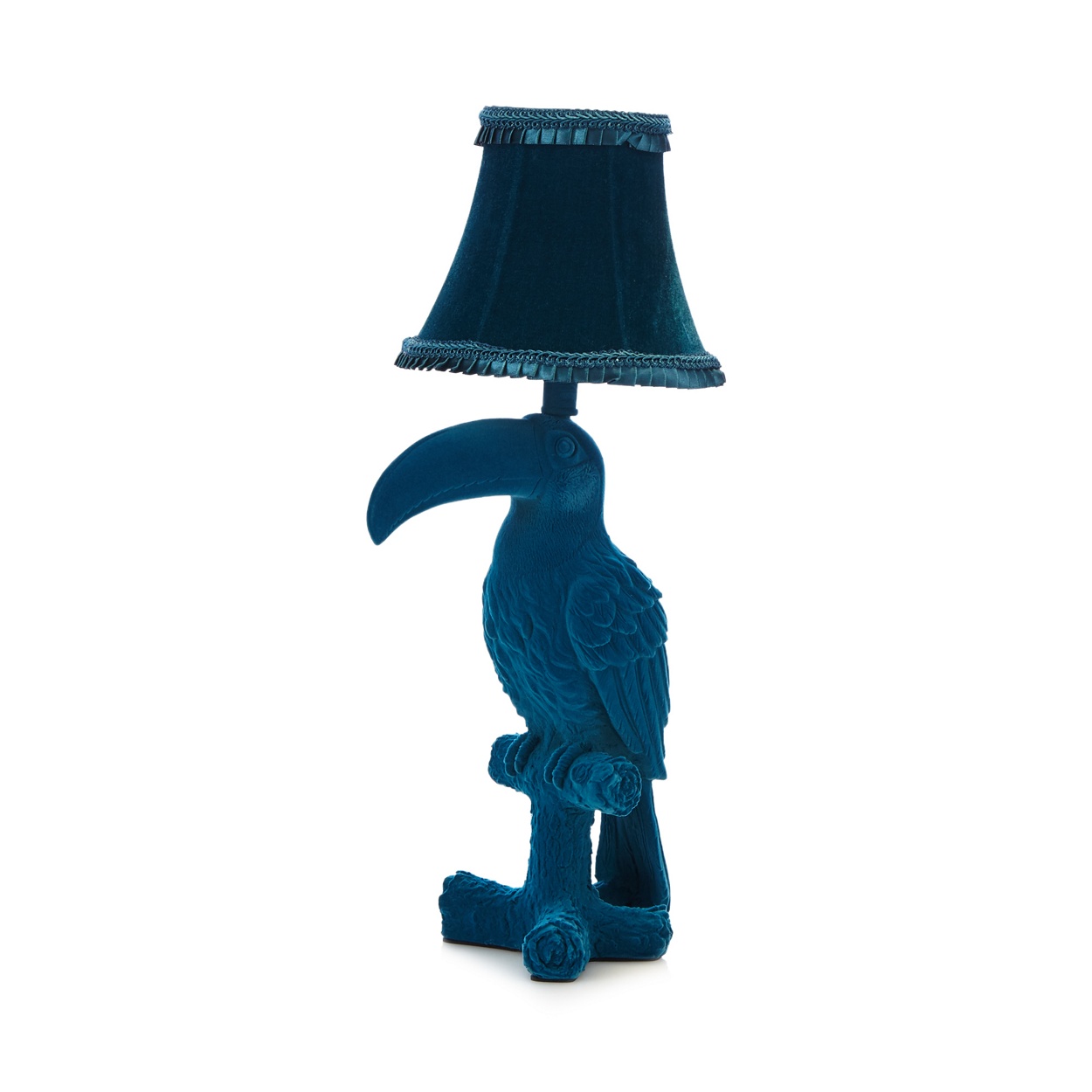 Debenhams Abigail Ahern's Edition collection.  £85.00
The side table in the first image comes from MADE.com Alana…you can't go wrong with a copper side table.